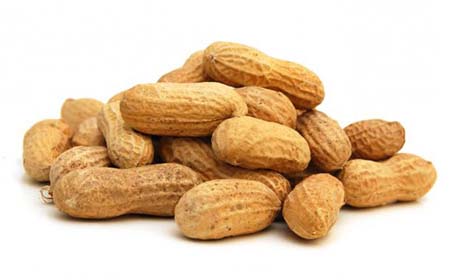 Groundnut
Panacea belongs to an elite group of premium exporters of supreme quality groundnut seeds. Groundnuts have health benefits in improving resistance against tuberculosis and Hepatitis. It's mainly used in various cuisines across countries. Groundnuts are one of the best legumes which contains vitamins like A, B, C and E along with few traces of other minerals like Calcium and Iron.
It is called as an OILSEED, where major cultivation goes for Oil production in China and India.
We source hygienically cultivated groundnuts under the supervision of professionals using stringent quality checks and thereby meeting food industry standards.
Specifications for Raw Kernels
Type :
Bold/Java Peanuts
Bold Counts per Ounce :
35/40, 38/42, 40/45, 45/50, 45/55, 50/60, 60/70, 70/80
Java Counts per Ounce :
40/50, 45/55, 50/60, 60/70, 70/80, 80/90, 100/120, 120/140, 140/160, 160/180
Red Skin Counts per Ounce :
70/80, 80/90
Groundnut kernels for oil crushing is also available
Moisture :
7% max OR 8% max
Admixture :
1% max OR 0% max
Alien Material :
0.50% max OR 0.00% max
Oil content :
42% - 48% max
PEANUTS (SHELL) :
Count 22/24, 24/26, 28/32